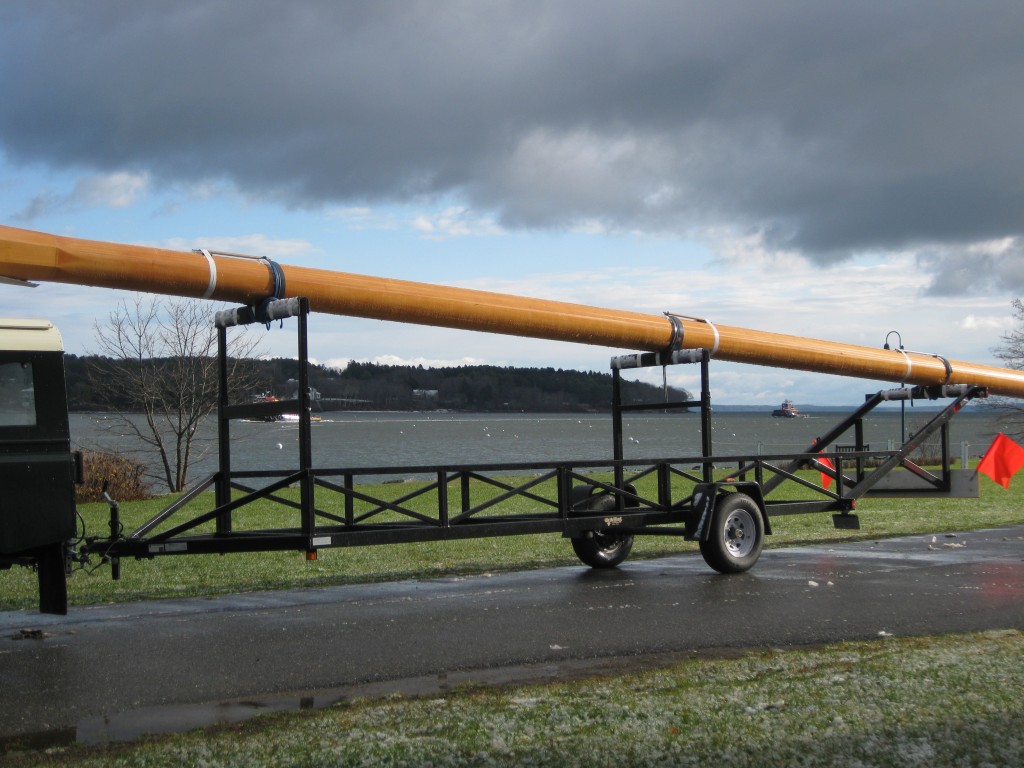 SPAR TRAILER
Our custom made spar trailer can haul your rig without scratches, assembled or disassembled: maximum load – 2,000 lbs, maximum length – 90 ft., maximum width with spreaders – 8 ft.  Oversize permits are required for rigs greater than 68 ft. in length and 8 ft. in width.
STANDING RIGGING
We deal with all composite, wire, and rod rigging systems from Navtec, Gibb, OYS, Rigarna…just to name a few
WIRE SWAGING
We have a German made Topp-Reff, electric/hydraulic roll-die swager for handling wire from 3/32″ to 1/2″ diameter.  Nicropress swages are formed with hand tools.  For mechanical fittings, we recommend Norseman, Sta-Loc or Hy-Mod.
ROLLER FURLING
Sales and service of headsails, booms, code-zero, screechers, and gennakers.
WINCH SERVICE
From single speed to captive reel winches.  Annual servicing recommended.  Complete teardown and rebuild in order to maintain highest standards of maintenance.
LIFELINES
Marine and architectural railing systems repaired, replaced or new installations.
RIG TUNE
Dockside, or under sail.  While tuning, rigging will also be inspected.
CORDAGE AND CUSTOM SPLICING
Splicing is done in-house.  We deal with major suppliers such as Samson, New England Ropes, Yale, and Maffioli.  Let us know your preferences and we can supply it.  On core to core splices we can bury the cover similar to double braid splices, or we can bare-head the splice and strip the cover back to a desired length.  All splices are lock-stitched and whipped.  Used rope is not advised as it takes a lot longer to work with.  If the rope is too old or sun-damaged we will advise you.  "Old stuff, is old stuff, is old stuff!"
Rockland, Maine  I  207.975.1405  I  loric@weymouthyachtrigging.com